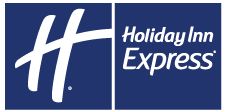 Holiday Inn Express Warschau Airport
Hotelrezeption:

48-22-3733700
Hotel-Faxnummer:
48-22-3733705
Hotel Fact Sheet
Check In | Check Out
Anreise : 15:00 Uhr
Abreise : 12:00 Uhr
Mindestalter für Check-in: 18
Verlängerter Check-out möglich
Standort
Art des Standorts:Dieses Hotel befindet sich in der Nähe eines Flughafens
Entfernung vom Hotel: 6.15 MI/ 9.9 KM KILOMETERS
Sprachen
Englisch
Polnisch
Russisch
Weißrussisch
Ukrainisch
Internetzugang
Drahtloser Internetzugang (Standardgeschwindigkeit) verfügbar in Zimmer, Öffentliche Bereiche und Tagungsräume.
Wireless Internet service is free for all IHG® One Rewards members
Gebühr für Standard-Internetzugang (WLAN): 0 PLN
Parken
Tägliche Parkgebühr für Selbstparker: 18 PLN
Parking spaces available near the hotel building and office area. Daily charge will be added to the bill. 25 parking places are behind the hotel - no ticket needed. More 25 are in front of the hotel entrance behind barrier - ticket validation in reception
Kreditkarten
American Express
Visa
MasterCard
Kulinarisches Angebot
Kostenloses Frühstücksbüfett verfügbar in Zimmer
Zeiten: 06:30 Uhr-10:00 Uhr
Anfahrtsbeschreibung
Flughafen Warschau Chopin (WAW)
:
After leaving Airport area on the first circle take exit into Narkiewicza street and take direction to Ursynow. Go straight along Poleczki street, hotel will be at the street on your right sight. Shuttle buscis free of charge for hotel guests. From Chopin Airport durign week days service starts from 6pm until 11pm. Please call to the hotel reception for driver.
Warschau Modlin Flughafen (WMI)
:
After leaving Warsaw Modlin Airport take direction Warsaw on expressway S7. After around 33 km take gate with direction to Armii Krajowej Ave, Krakow, Wroclaw E67 way. After around 15 km. On the Konotopa junction take direction Lotnisko Chopina (Chopina Airport) on S2 way. After almost 9 km take the gate with direction to Mokotow and Lotnisko Chopina and S7 way and then keep DW706 way to the hotel