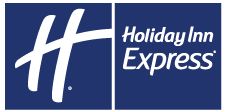 Holiday Inn Express Cologne - Muelheim
酒店櫃台:
49-221-297700
飯店傳真:
49-221-29770100
飯店資料表
登記入住 | 退房
入住:2:00 下午
退房:12:00 下午
最小報到年齡:18
提供延後退房服務
所在位置
地點類型:飯店位於市中心
與飯店距離:2.49 MI/ 4 KM KILOMETERS
當地時區:GMT+1
網際網路存取
提供標準速度無線網路 房間, 商務中心, 公共區域 與 會議空間。
所有 IHG® 優悅會會員可免費享受無線網路服務
Standard Wireless Fee: 0 EUR
頂級網路費用:15 EUR
信用卡
American Express
Visa
Master Card
鄰近景點
Cologne Trade Fair
Lanxess Arena
E-Werk
Tanzbrunnen
Cologne cathedral
BayArena Leverkusen
Zoo
Philharmonie
Müngersdorfer Stadion
Musical Dome
用餐
Complimentary Breakfast Buffet Available in 行政客房, 套房 與 房間
服務時間: 6:30 上午-10:00 上午
加入我們的社交夜
夜間接待 整日
服務時間: 12:00 上午 - 12:00 上午
行駛路線
Konrad Adenauer/ Cologne-Bonn (CGN)
:
Take S-Bahn line S13 from airport to Bahnhof Köln Messe/ Deutz and take underground line 4 direction Thielenbruck/ Wiener Platz and exit at Berliner Straße. Alternatively exit at station Bahnhof Mülheim and take a taxi, the hotel can be reached within 10 min. The charge for a taxi from airport to hotel is around 25.00 EUR.
Duesseldorf International (DUS)
:
From Dusseldorf Airport take train to Cologne Mulheim Station. From there take Busline 153 to bus stop "von Lohe Str.", the hotel can be reached within 3 minutes' walk.
Frankfurt Rhein/Main (FRA)
:
From Frankfurt Airport take a direct train to Cologne Messe/ Deutz station, the take a tram line 4 direction Schlebusch - exit at Muelheim Berliner Strasse and the hotel is only 5 minutes' walk away. Alternatively take a taxi from Cologne Deutz Station to hotel, which will cost around 15.00 EUR.